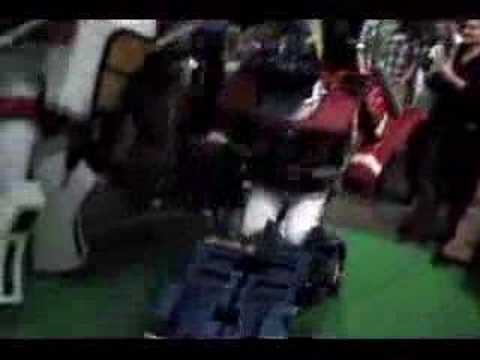 We all know the new Transformers: Dark of the Moon movie will be coming out in theaters June 29, 2011. It is going to be available in 3D. I can't wait to check it out! These movies always inspire so many cool Transformers costumes! These guys in this video have taken everything to a new level!  These have made these home made Transformer costumes actually transform! I love how it finishes off with one of our favorite characters Optimus Prime! That guy did a really good job with his costume. Here is another cool video of another guy who has put a lot of work into and Optimus Prime costume that really transforms!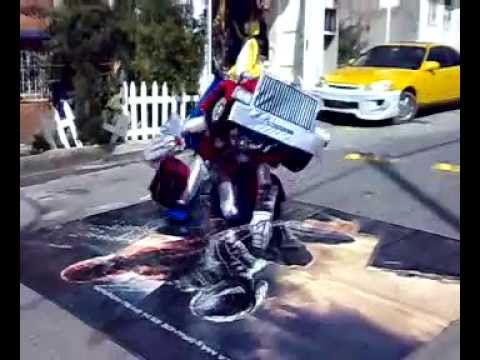 Well I can tell you that I don't have the time nor the skill that these guys have to accomplish what they have all be able to pull off.  All is not lost! Here at HalloweenAndCostumes.com we take pride in offering you all of the hot movie costumes that you have been looking for this Halloween.  As you can see costumes are not just for Halloween and kids. Adults love them too! Check out all of the super fun adult costumes that we have to offer! The Transformers costumes that we have for adults have a wide range of prices.  If you just want to go out and look great and still have your wallet intact we have those.  If you are a die hard fan and you are wanting to win the costume contest and take home some cash we also have those!  The new Halloween costumes 2012 section containing the costume contest winning Transformers costumes is the place for you. Check them out:
Ok kids we can let the adults have all of the fun, now can we? Our collection of kids costumes is something of every child's dream! We have some of the coolest Transformers costumes for the little guys! They will be running all over the house in full costume everyday of the week. If you don't have two sons that are wanting to dress up it is a sure bet that the best friend is going to have a costume to match. This will make the everything that much more fun!  Check out these cool transformer costumes we have to offer this year!